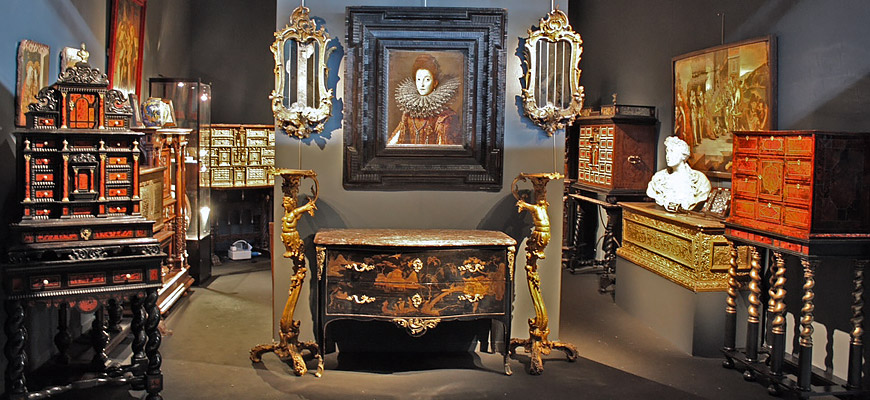 MEMBER SINCE 2016
Antiquités Promenade
78, boulevard Joffre
95240 Cormeilles en Parisis
France
+33 (0)1 39 78 73 92
+33 (0)6 64 42 84 66
PRESENTATION GALLERY : Antiquités Promenade
Antiquites Promenade galery will reveal you a well-selected range of furniture and works of art coming from the Middle Ages till 18th century. The shop is situated at Marché Biron, at Puces de Saint Ouen (108 booth) and is open every weekend.
Every item is sold with authenticity certificate.
We organise the shipping in France and abroad.
OPENING HOURS
On appointment
SPECIALITY :
17th Furniture
18th Furniture
PRESENT A
Puces de Saint-Ouen > Marché Biron
MEMBER OF
CEA
Compagnie d'Expertise en Antiquités et Objets d'Art
Catalogue | Antiquités Promenade