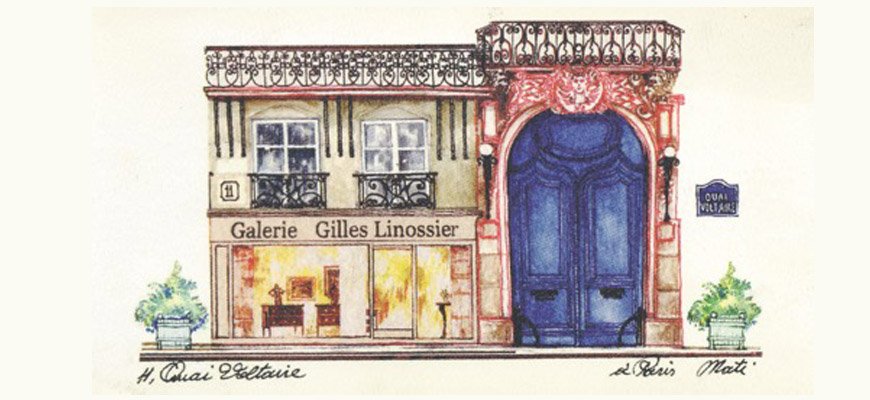 MEMBER SINCE 2014
Galerie Gilles Linossier
11 quai Voltaire
75007 Paris
France
+33 (0)1 53 29 00 18
PRESENTATION GALLERY : Galerie Gilles Linossier
Gilles Linossier antiquaire since the third generation, is specialized in furniture and art objects of the eighteenth century, particularly in the Lyon furniture, region of his origin where established himself in 1981.
In 1996, he moved to his gallery at the Louvre des Antiquaires in Paris, where he specializes in Parisian inlaid furniture of the eighteenth century and became a member of the Syndicat National des Antiquaires - SNA.
In January 2010 the gallery moved Quai Voltaire, in the showcase of the Carré Rive Gauche.
Gilles Linossier has always and still maintained his workshop of restoration of antique furniture in Lyon.
SPECIALITY :
MEMBER OF
SNA
Syndicat National des Antiquaires
Catalogue | Galerie Gilles Linossier