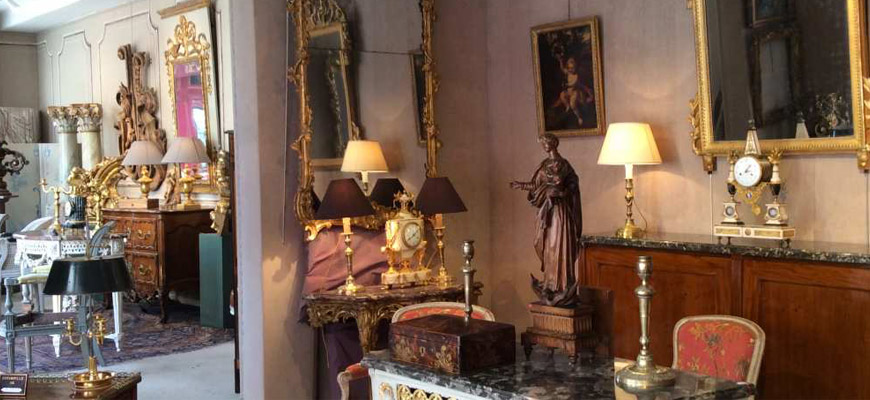 MEMBER SINCE 2016
Sylvain Rochas
4, rue du Baillage
78000 Versailles
France
+33 (0)1 39 02 08 64
+33 (0)6 10 28 26 58
PRESENTATION GALLERY : Sylvain Rochas
Sylvain Rochas gallery is located in the heart of a group of antique dealers in the historical district of Versailles.
After studying art history at the Sorbonne and the Ecole du Louvre, Sylvain Rochas becomes antique dealer in 1982.
In this gallery, Sylvain Rochas and Jean Baptiste Ereno, his partner collaborator, offer furniture, seats, mirrors, sculptures and art objects from the eighteenth century.
Catalogue | Sylvain Rochas