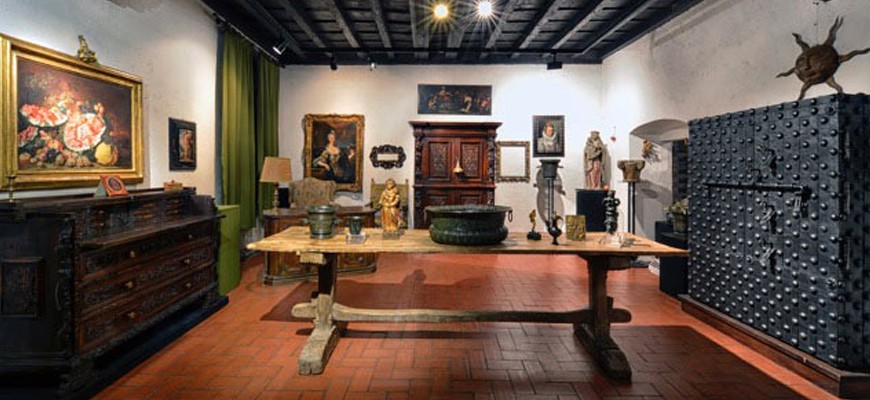 MEMBER SINCE 2023
Antichità Santa Giulia
via Musei 50/c
25121 Brescia
Italy
+39 3356166605
PRESENTATION GALLERY : Antichità Santa Giulia
Based in the heart of the historic center of Brescia, opposite the splendid Santa Giulia Museum, the gallery opened its business in 1972.

The passion for the high age and the expertise of its founder (Alberto Borelli) strengthened over the years and "Antichità Santa Giulia" became an absolute point of reference for lovers of this historical period.

Furniture, paintings, sculptures and objects belonging to this era are the subject of continuous studies, and are often exhibited in institutional venues or in the most important exhibitions in the sector.


For some years, attention has also turned to modern art and design; with a view to creating environments where furniture, paintings and objects from different eras, but united by beauty, can coexist and converse with each other.
Even his son Luca, infected by the love for art, collaborates actively.
Catalogue | Antichità Santa Giulia